HI I'M MARKUS
We believe that sports and healthy activity keep body and soul together.
Surrounded by the most beautiful landscapes, we reach our limits. And in those moments of commitment and willpower, our awareness of the essential and the beauty of the world is increased. We want to share this clearness and focus on what really matters.
Just like the appreciation for good food and wine, and a relaxed get-together with like-minded people. Because being active makes hungry, thirsty and brings people together like no other thing!
MarkusTruhlar
ski-, hike-, bike-, surfguide
"To me, outdoor sports are like the air that I breathe: Always staying in motion, mentally & physically, makes life valuable and exciting."
Born in Hall in Tyrol in 1967, present residence in Eppan on the South Tyrolean Wine Road
Since 2005: Ski guide in the Dolomites
2005 – 2011: working for a tourist enterprise
2006: finished skiing, biking and hiking guide training
Since 2012: self-employed guide
Since 2014: finished bikepark and freeride guide training
StefanieSchaufelberger
yoga
"Physical fitness is important, but not everything: Humans consist of a body and a soul. Only when both these fragments are in balance, we can achieve happiness."
Born in Winterthur CH in 1981, present residence in Eppan on the South Tyrolean Wine Road with Markus Truhlar and their daughters Lili and Mia
2012: finished Anusara-Yoga training in Zurich
Since then: Teaching Yoga (RYT200) and organizing your unforgettable active holidays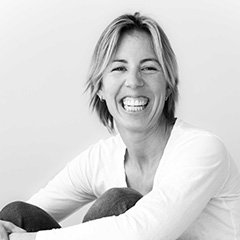 RenatoBernard
Mountain guide & skiing instructor
"The mountains are my never-ending passion, which I indulge in with enthusiasm but also security and experience."
Born in 1961, present residence in Campitello di Fassa, Trentino, where he has been working as a mountain guide since 1982
Mountain guide instructor, lecturer for skiing instructors in the field of freeriding, club coach and physical education instructor (Italian ISEF diploma): Renato is a real all-rounder!
Was able to gain valuable experience on his many expeditions to: California, Scotland, Norway, the Denali in Alaska, the Manaslu in Nepal or the Chimborazo in Ecuador.